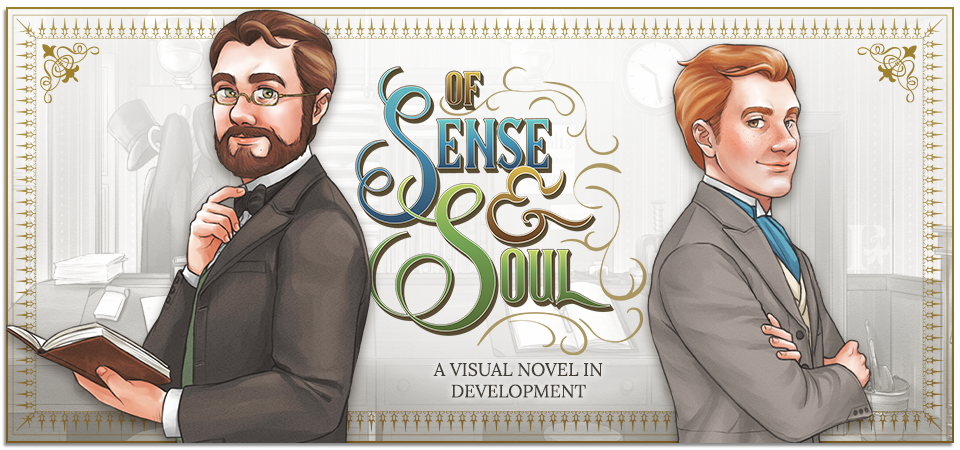 Of Sense and Soul [2020 DEMO]
Hello all! This week marks the end of our first production sprint for the extended demo, and as per our project relaunch announcement, we're back with an update on how things are going and what we're doing with the plans detailed there.
In a Nutshell
February marked the relaunch of production of the extended demo! Lots happened in the past month, and here are some of the main developments:
Adopted a new project management framework and a sprint schedule
Brought on new team members for programming and marketing
Edited and added new story content
Redeveloped the CG/sprite art style and started on new assets
Began reworking the OSAS logo and GUI
Developed a new marketing strategy and began posting on social media again
What went well
We have completed our first sprint under the new production schedule, and Elissa and I have been finding it much more flexible and conducive to our respective work habits!
Sprint #1 gave us a lot of insights into what we can realistically plan and work on in the span of three weeks, as well as what would help us work smoother given that everyone on our team operates in different time zones and with different obligations outside of OSAS.
With sprints, our aim is to have all the moving parts required for the demo going forward all at once, but with the flexibility to adapt when certain areas require more attention than others. This is especially important given that we outsource a decent amount of work to people who operate outside our sprint timeline. With those parts moving together, we have a clearer vision of what the finished demo (and game) will look like, and what steps need to be made to get there.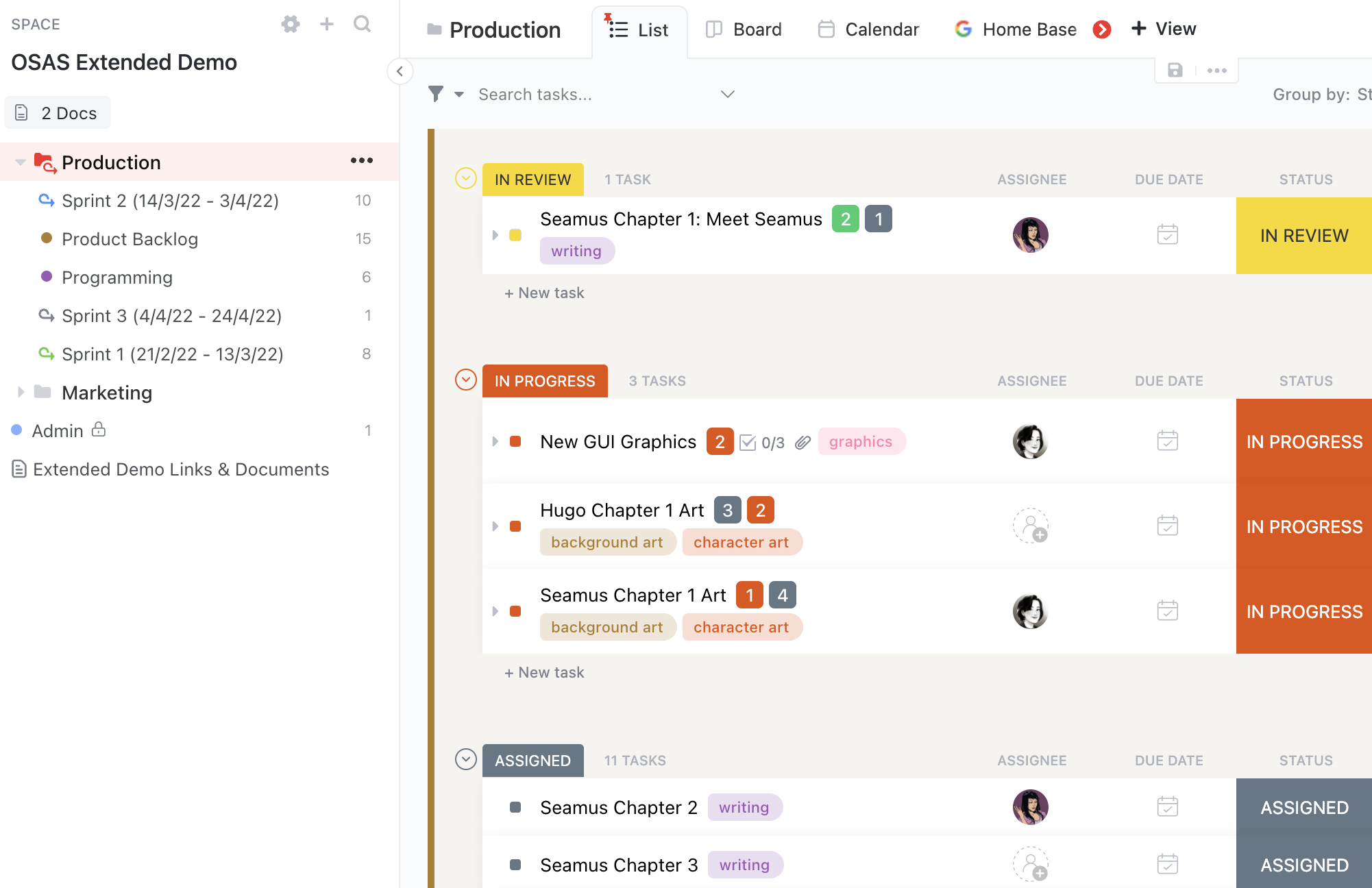 The Act 1 and Extended Demo product backlog on our ClickUp space
Internally, Elissa and I have worked to reduce friction in production of story and key visuals such as sprites and CGs wherever possible. This has really improved our collaboration and exchange of ideas, and we're looking forward to keeping it all going!
On my end, with art, there has been a lot of testing and learning going on! New tools and techniques for creating VN assets have really sped up my process, and I've been developing a more sustainable art direction so that we can create game assets with better consistency.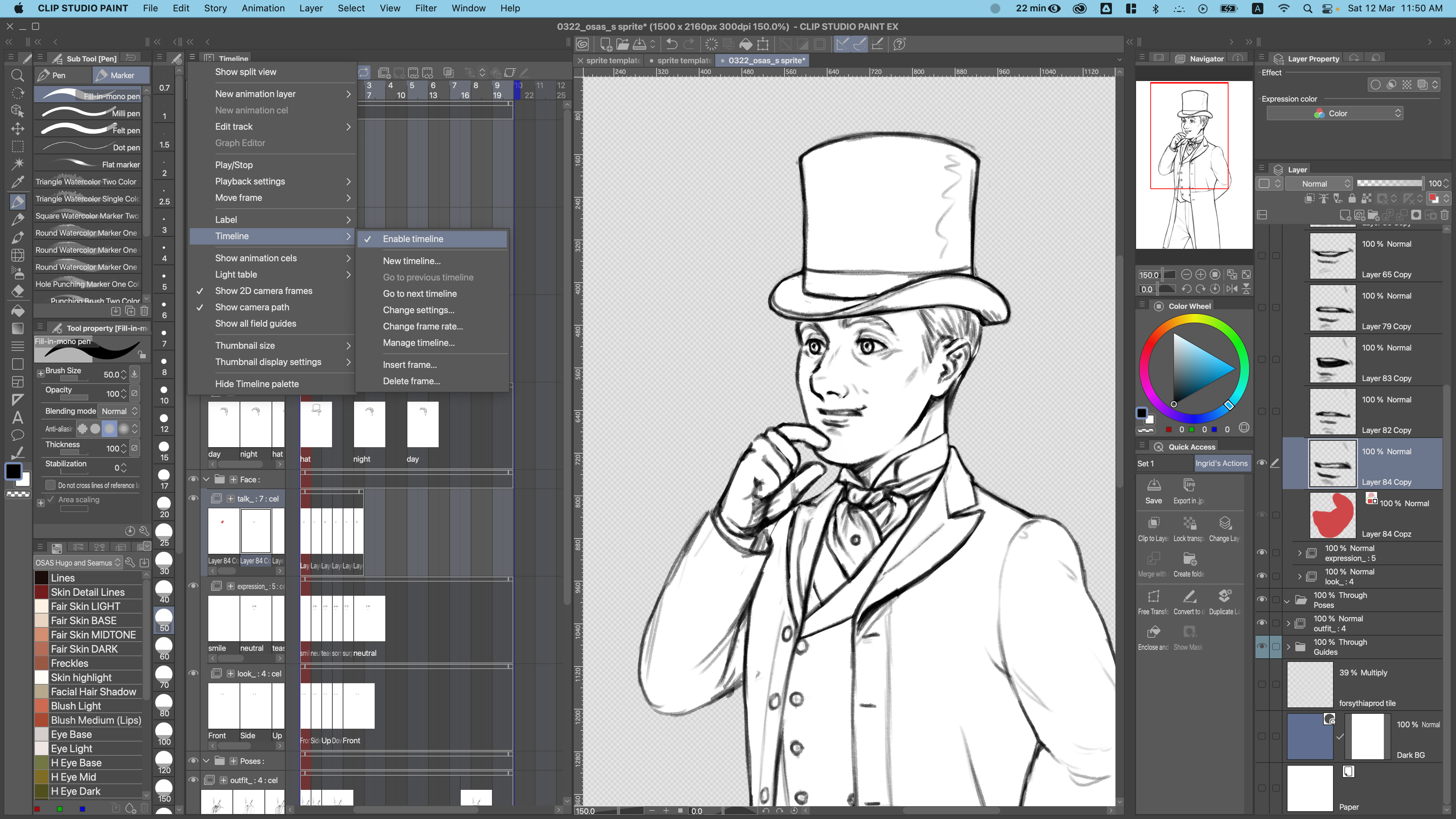 Using the Clip Studio Paint Timeline/Animation tool to facilitate sprite creation
What to improve
One struggle we've encountered is time management—on my end, from working too much, and on Elissa's end, from needing a push to start working.
To maintain our pace, we'll need to set better boundaries on working and estimating work. As we continue with sprints and gain experience, we will be figuring out processes that will aid us going forward in communicating and meeting for work.
What's next?
As mentioned in the relaunch announcement, we'll be working towards a prototype for you all to play in April!
Prototypes, for the purpose of our project strategy, will be any interactive presentation of in-progress game contents—this will generally take the form of a visual novel build, but not all prototypes will contain every game element. Some may only show assets as they'll appear in context, such as music, art, or GUI, while others may contain a fuller picture of the demo put together.
While major game builds—such as fully completed portions of the extended demo—will be accessible to all patrons from the Seedling ($3) tier and upwards, smaller, more frequent prototypes will be made available to higher tier patrons for a limited time for testing and feedback.
We hope that this will not only offer you all deeper insight into Of Sense and Soul and the game it will become, but also keep us engaged with you throughout the process!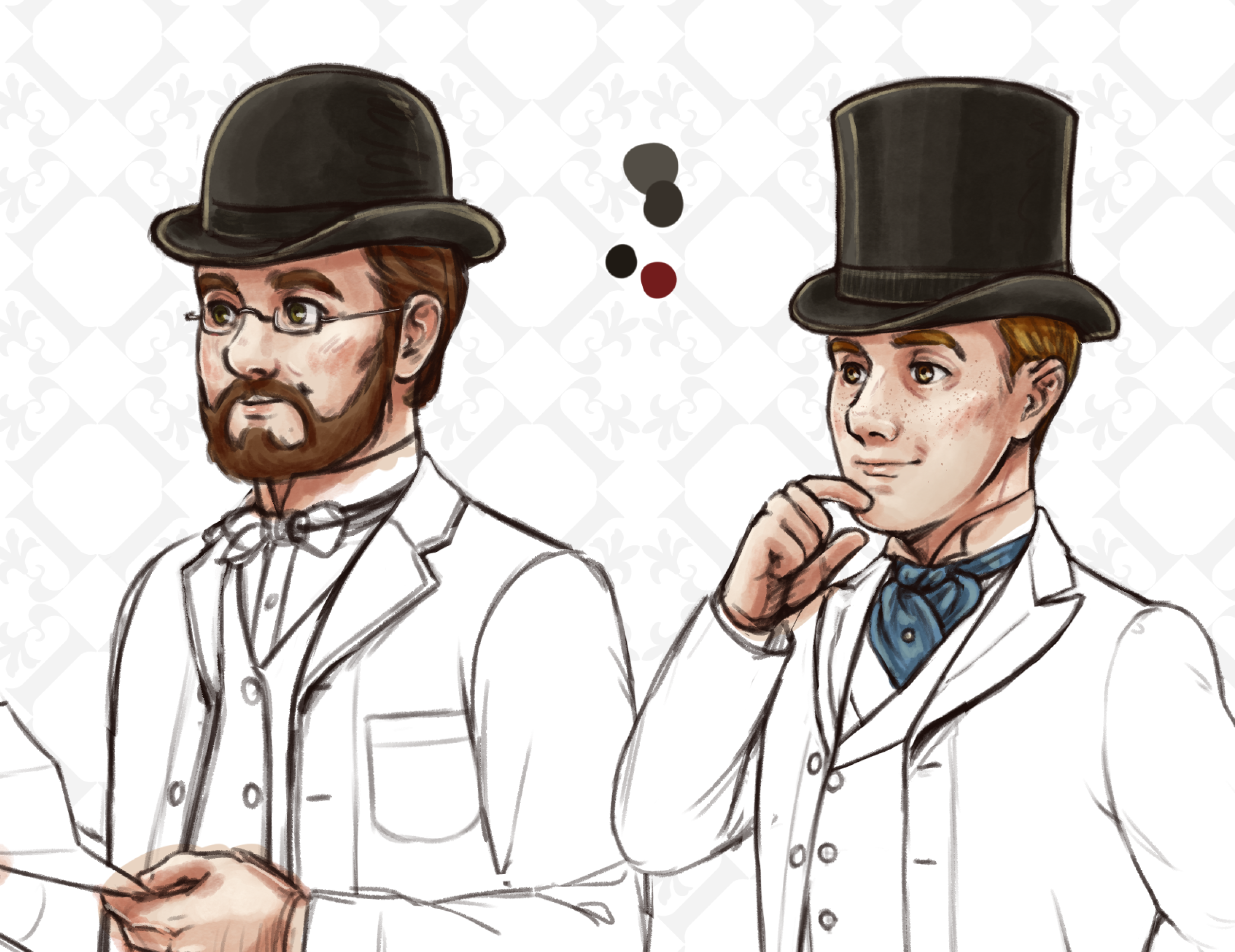 A new coloring test over new sprite sketches for Hugo and Seamus.
Until next time,
Ingrid