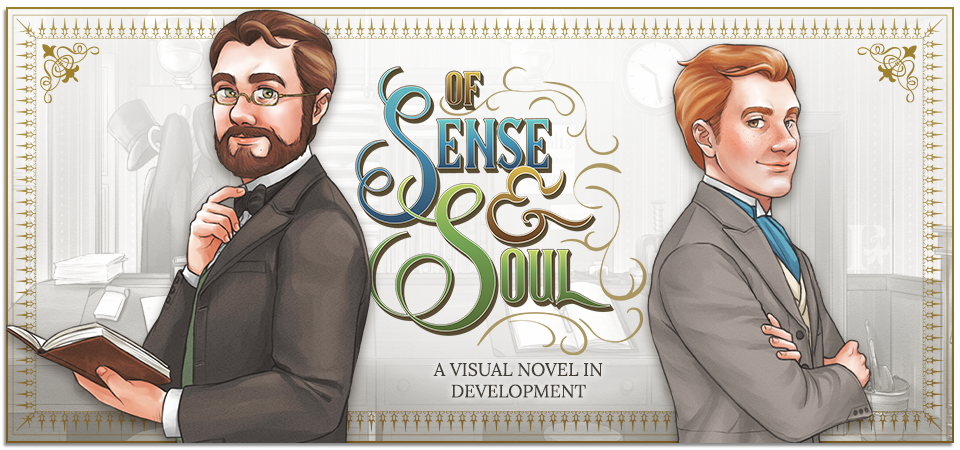 Of Sense and Soul [2020 DEMO]
OSAS Dev Update: August 2022
---
Hi all! Ingrid here—we're back to working on OSAS after a refreshing summer break, feeling much more ready to take on more of the Extended Demo!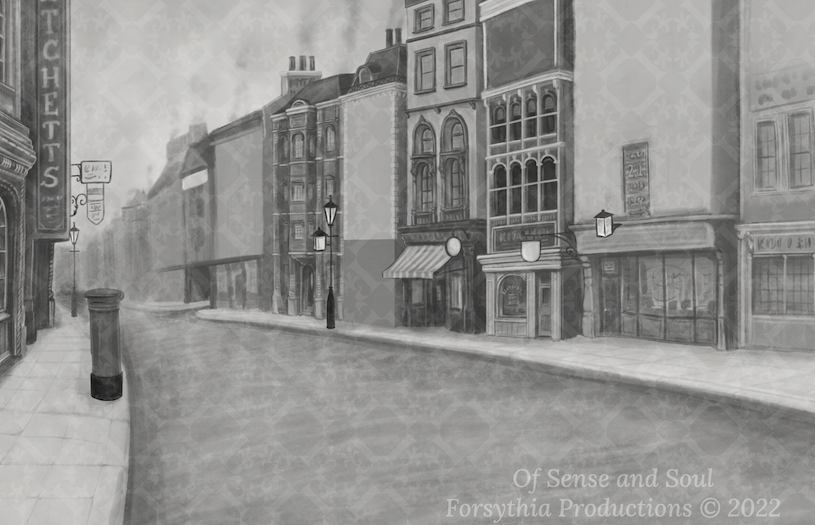 Over the first week and a bit of August I've been chipping away at more of the game, and there have been some exciting developments—here's a look at what we've been up to!
In a Nutshell
Continued work on the City Street and Crosby Hall backgrounds
Finalized the list of demo contents
Drew the Chapter 4 CG, which is shared by Hugo and Seamus' routes.
Resketched Hugo's Chapter 8 CG.
Did a new key art sketch featuring the entire cast of OSAS
Recruited background artists to help with background production.
Reorganised the OSAS product backlog.
What Went Well
It was a relatively smooth transition to get back into working—I had enough time away that I was happy to be back to work! It's been easy for me to divide my time between work for OSAS and for clients, and that's made a lot of difference in my level of motivation and productiveness. I've not had major trouble with any of the assets I've been working on—it's, for the most part, just a time consuming process. But to lift the load, I've been recruiting artists!
Outsourcing for Backgrounds
As one of the creators of OSAS, I've had a lot of agency in crafting every visual aspect, from sprites and CGs to UI and marketing materials. Though I've been enjoying painting backgrounds, they take me a long time, and we've got quite the list of backgrounds to get through. So this month, I recruited three background artists to share the load with.
The background style for OSAS, though already set on visual direction, is ultimately still an evolving one—the style for exterior backgrounds, for instance, is less developed than the one for interiors because most of the backgrounds I've been working on are for indoor settings.
Engaging with new artists means a wider range of possibilities for where the art style can go, and each artist has brought their own style and perspective to the table. It will be a creative challenge to achieve a cohesive style, but I'm excited to get deeper into the process with them all!
At present, we've got these backgrounds in the works:
Hugo's Drawing Room (A revamp of our 2020 demo one)
Carriage Interior Cut-in/Mini Background
Residential Street View
I'd like to write a post on how this collaboration goes, specifically on how I've facilitated the process and the tools we're using to enhance cohesiveness, but that is for a later date.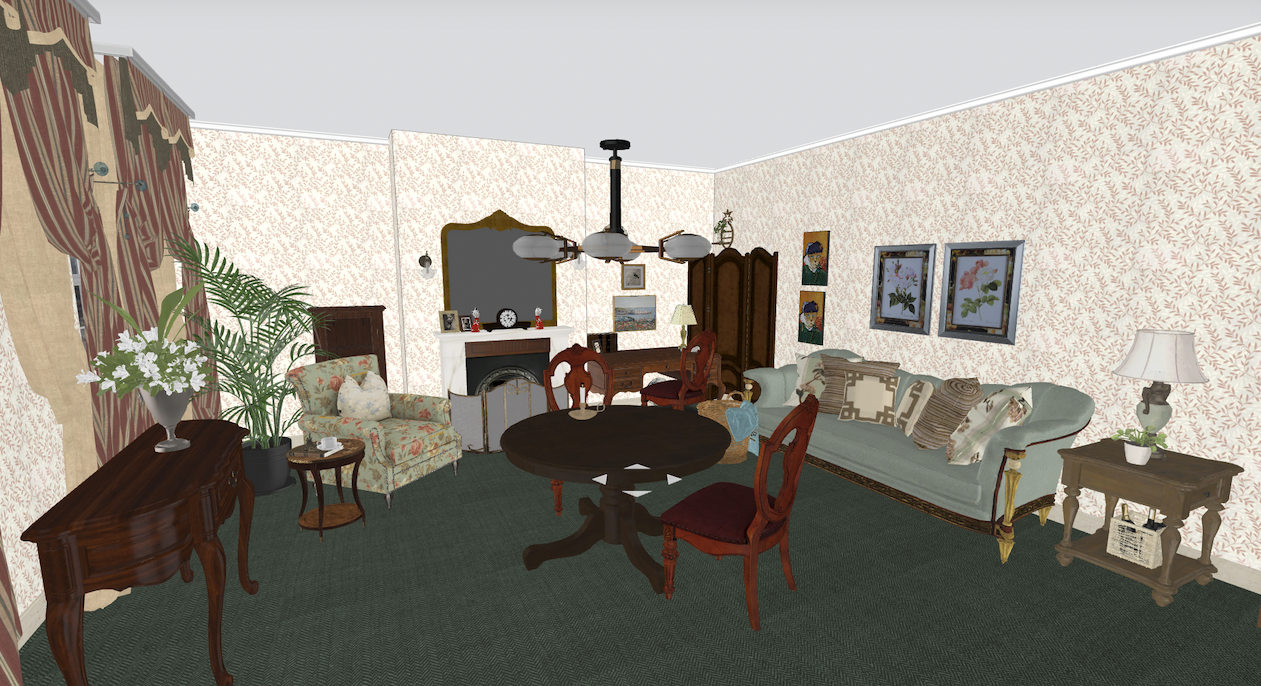 A 3D Render made in Homestyler as reference for Hugo's Drawing Room.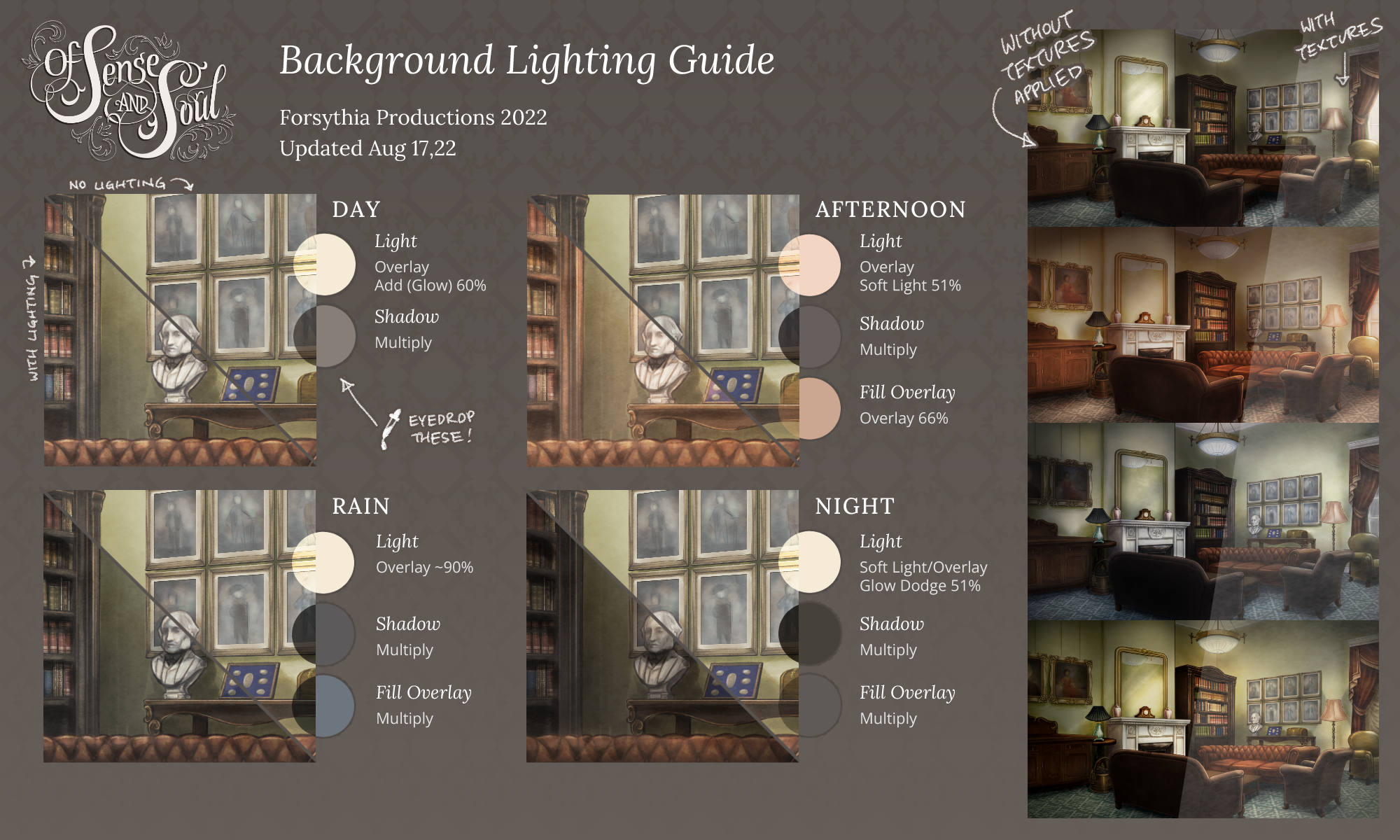 A Background Lighting Guide I created for easy reference.
What to Improve
As with every dev update in the history of OSAS dev updates, achieving balance between different areas of production and other obligations has been a challenge!
This month, I decided to be more focused on certain areas than others—background art, for instance, has been my focus recently, with a light CG tangent in between. In lieu of going with the flow of my productivity, I've not been working on character art much—but I'm hoping that with new background artists on deck, there will be room for me to move my attention back to the sprites and CGs!
I really enjoyed dipping my feet back into character art this month amidst the setup for background outsourcing and rendering my own backgrounds, and I feel I'm ready to do more.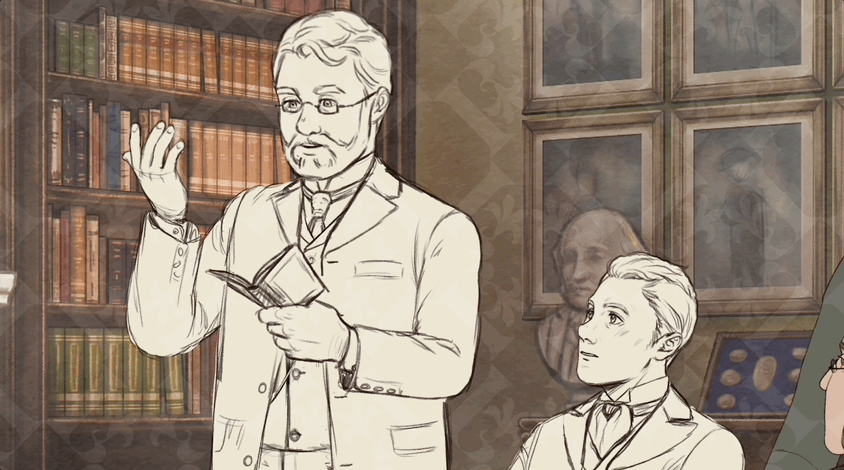 A GIF showing two sketched variants for the Chapter 4 CG.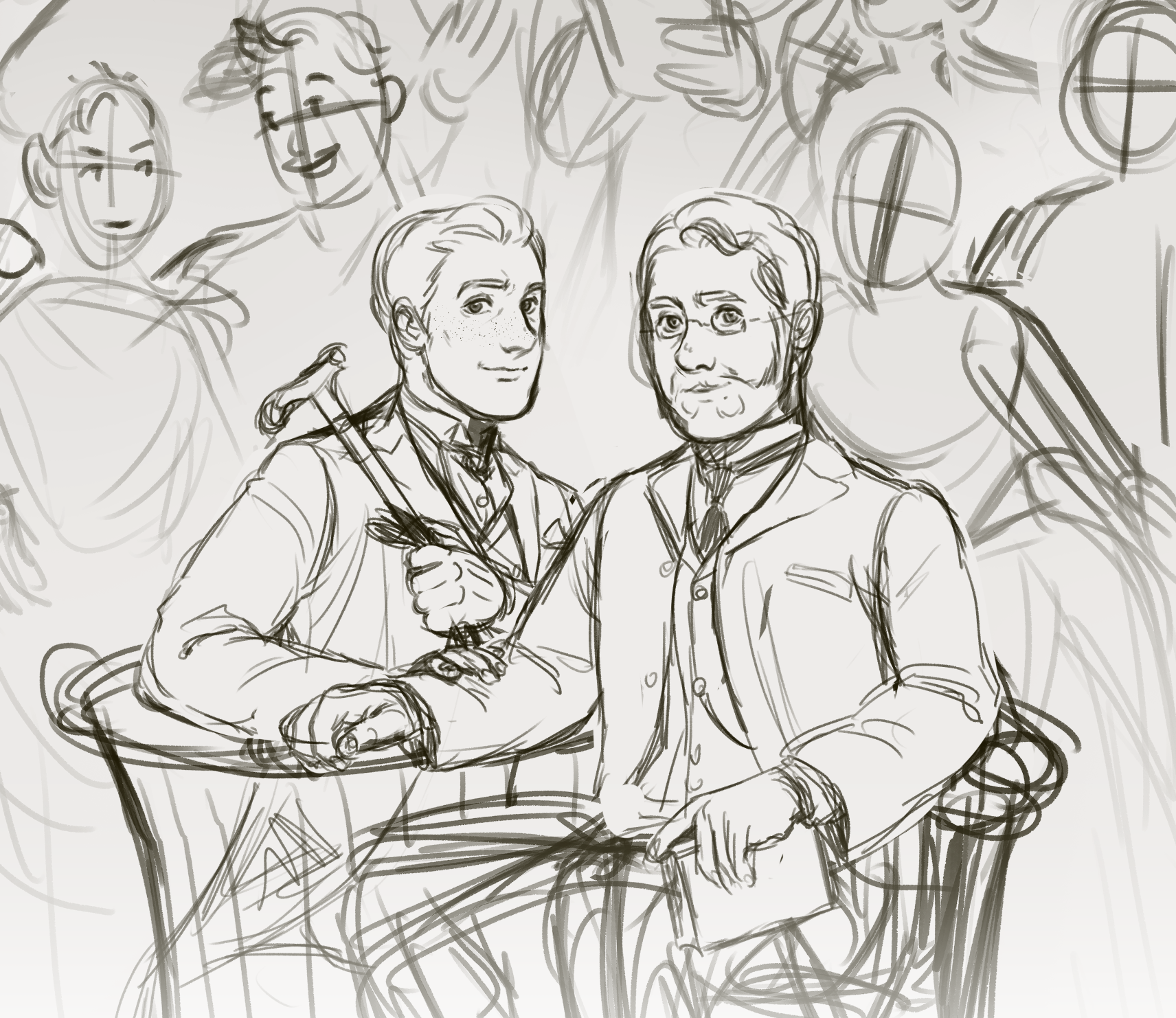 A crop of the ensemble key art sketch.
What's Next?
In the upcoming month, AKA and I hope to get more of a move on with writing--they're on break till the end of August, and then we'll be using the list of demo chapters to build the story up one scene at a time!
Work will continue towards the extended demo as per usual, and we'll also be looking for some more outsourced work--namely, for a composer!
Until next time,
Ingrid