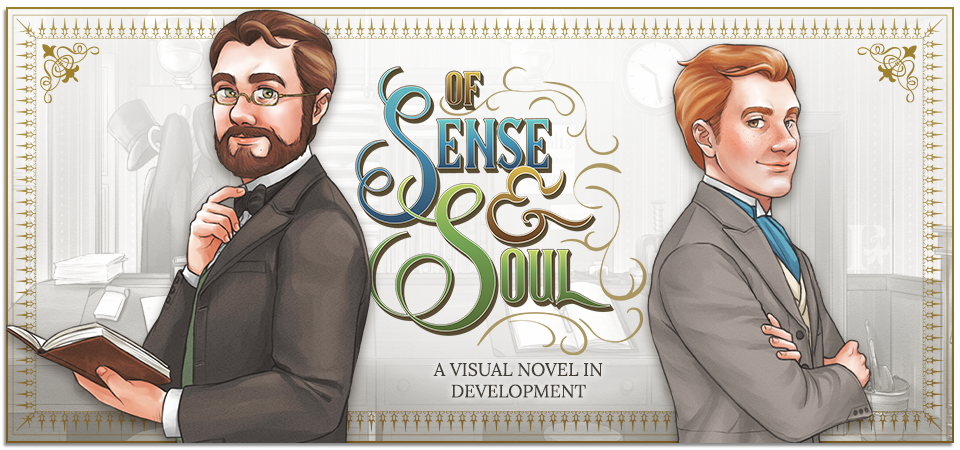 Of Sense and Soul [2020 DEMO]
OSAS Update: November 2022 + Wishlist OSAS on Steam!
---
Hello all! I'm writing this from a different workspace than usual, in sunny Australia instead of my usual desk back home—it feels good to stretch my legs out a bit after two years of not travelling!
Despite making this a working holiday, in the lead-up to my trip there has been a lot of work going on for Of Sense and Soul, particularly in the art department! Let's have a look at what's been going on: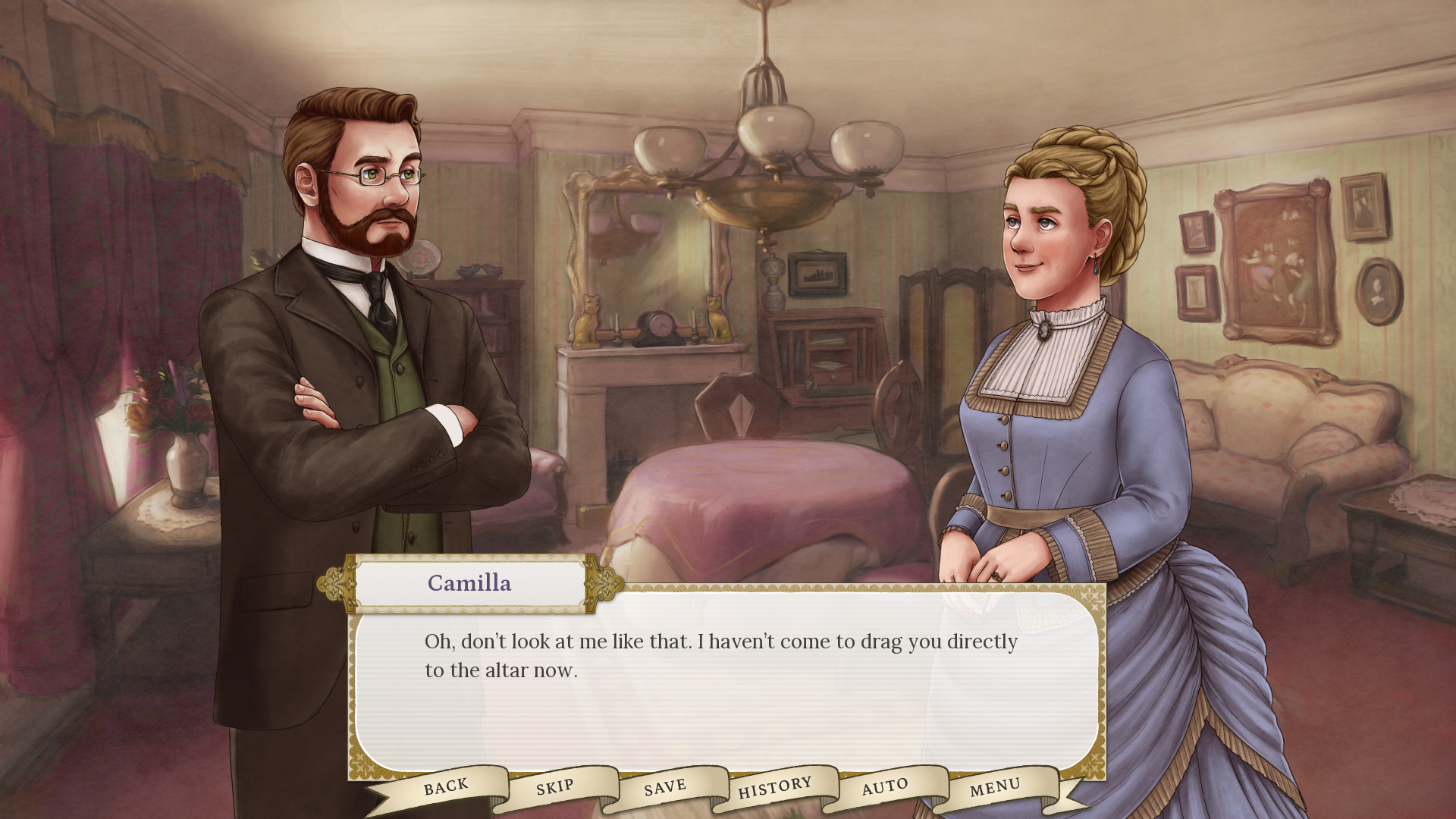 A screenshot from Hugo Chapter 1. Camilla rolls her eyes as Hugo looks at her, annoyed.
Since our last update, we've…
Backgrounds: Finalised Hugo's Drawing Room background and started a new version of the Crosby Hall background. We also finalised the Carriage Cut-in background.
Story: Drafted Seamus' Chapter 4 for further editing and completed more of Hugo's Chapter 3
Sprites: Prepared base sprites for 11/12 of the characters in the demo, most still awaiting expressions and further poses.
Music: Finalised two soundtracks: Hugo's Theme and Seamus' Theme
Scripting: Added sprite animations and camera movements to Hugo Chapter 1. Also finessed sprite programming to include new NPC positioning and sprite transitions, and adjusted the in-game settings menu to include additional QOL options.
And last of all…
Of Sense and Soul is on Steam!
We now have a game page up on Steam, which is quite exciting! Click through on the embed below to wishlist the game there :)
What went well
With so many assets being made tangible, more and more of the game has been put together in the past month! We've been able to take our first screenshots, which you can see on our Steam page, and scripting Hugo's Chapter 1 has given us a direct parallel to the original 2020 Demo. Things are shaping up to be much more polished this time around, which is very encouraging!
Revisiting the 2020 Demo Feedback
As I scripted the new version of the game, I looked back at the feedback we received from the original demo and was pleased to see that a lot of the improvements that had been raised were now implemented in some form in our new iteration of the game.
Concerns regarding the user interface such as difficulty reading/using the settings menu, lack of hover states on buttons, as well as sprites feeling static and expressions being less readable are all things we took into consideration in updating the game, and I feel it's resulted in a much better gameplay experience.
This has especially come through in the sprite animations and added range of expression I've given characters this time around, and it's so satisfying to see! While not all the poses I'd like to give characters are drawn yet, the poses and expressions that are certainly add a liveliness to the game that wasn't there before.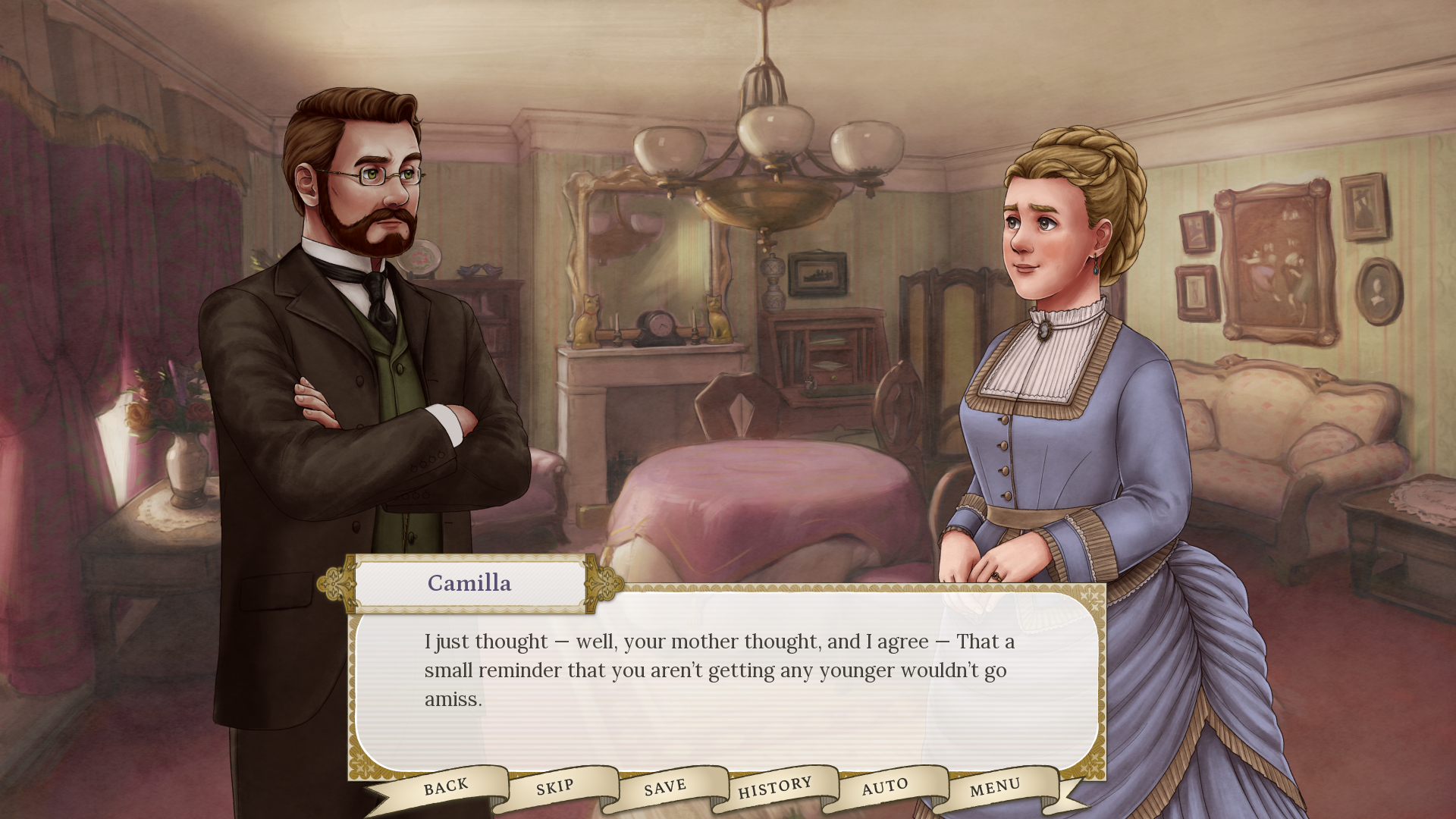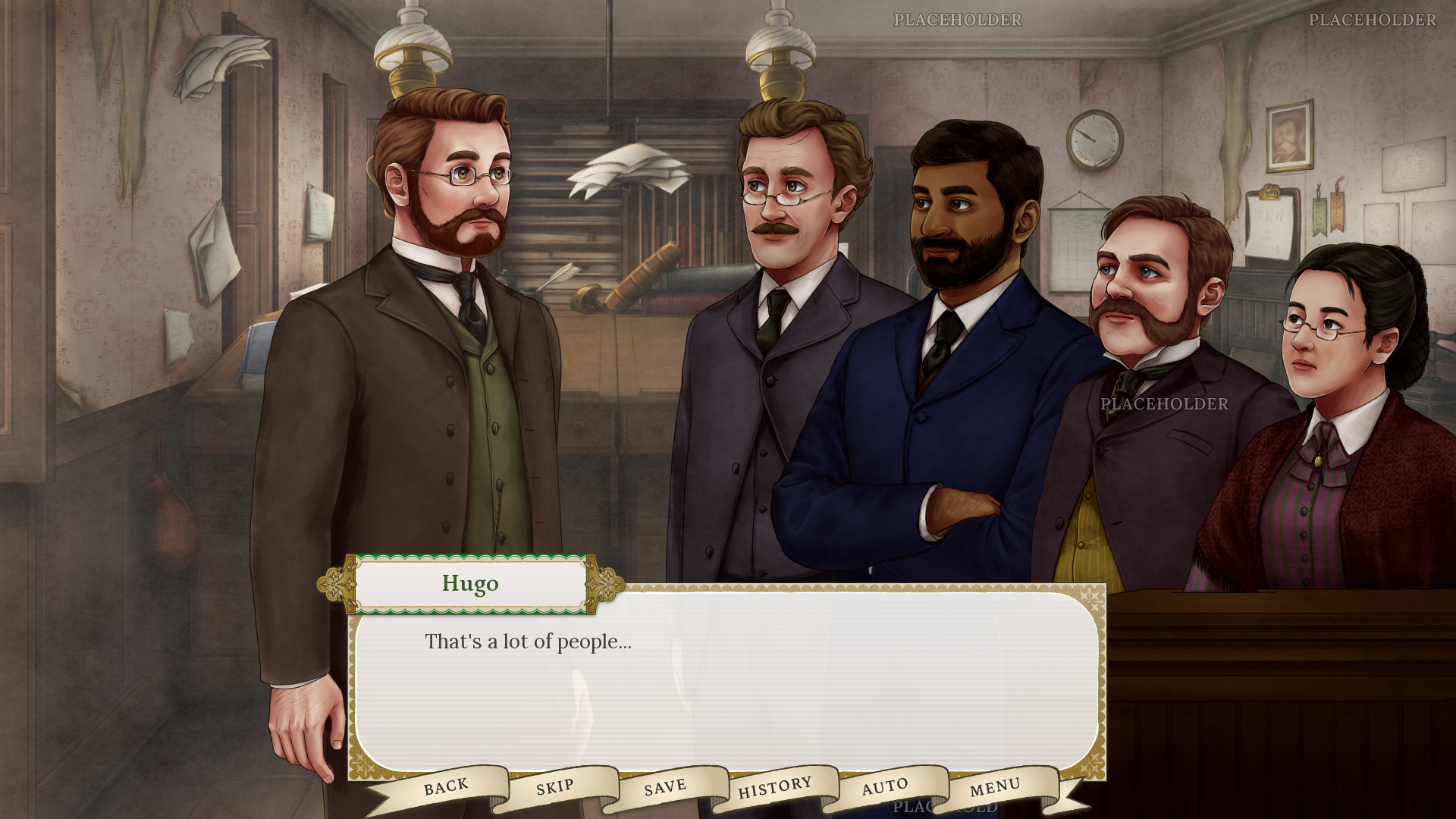 Writing has also been chugging along steadily, with just Hugo's Chapter 3 left to draft in full. The demo's word count now stands at just under 15,000 words.
On the end of working with our collaborators, things have been quite smooth! From background art to music to programming, everyone has been knocking it out of the park. It's incredibly gratifying to know all the work is in good hands and that progress is rolling onward regardless of my activeness.
What to Improve
One struggle with putting my head down and working on something for such an extended time is that it can be a struggle to put it out in the world! The creation of our Steam Page is an important step towards putting the demo out in full, but there are still steps to be taken to get the game to be the best it can be. Having beta readers/editors and playtesters in the lead-up to the demo's release will be really important, and that process is a bit daunting! Thankfully, we have our Patreon supporters and Discord members to help us out, as well as other devs who are interested in OSAS.
What's Next?
For the remainder of December, seeing as the holidays are coming up and many of our collaborators have better availability in the new year, work will be a little slower on the demo! Most of my effort will be focused on scripting, light sprite editing (as I'm away from my drawing tablet) and liaising between our team members and playtesters/editors to get a bit of a break from drawing as well as to ensure other areas of production get as much attention as they need.
If you're excited to see how things are coming along, you can wishlist OSAS on Steam—and maybe even join our newsletter to get The Illustrated OSAS News right to your email inbox!
Until next time,
Ingrid
Comments
Log in with itch.io to leave a comment.
I love both the old and new art style 💖 and hooray for the new UI
Probably not what you wanted to hear, but looking at these new screenshots, I have to say I VASTLY prefer the old backgrounds. They looked much neater/prettier and the color wasn't so... washed out and foggy like in these new ones.
Other than that, I'm very excited for the game!